Volume 6 (2005)
Editor's Note
When Stephen King is asked, "How do you write?" he always answers succinctly, "One word at a time." It is in this way that a writer chooses each word with precision, sculpting a consequential array of thoughts, feelings, and connotations. Each individual word has a particular color, shape, sound and taste, and is accordingly handpicked and arranged in a syntax that creates meaning.
Despite how carefully selected each word and sentence may be, however, once written, the end-meaning lies solely in the perception of the reader. For unlike the universal formulae that designate meaning for us in everyday life, the written word allows each reader the opportunity to create their own meaning. When you read the finely crafted stories and poems we have selected from thousands of submitted manuscripts for this issue of the BLR, what meaning will you create?
It is my pleasure to invite you to explore our sixth edition. Rhode Island is a poetic place, with a rich and growing community of writers. This issue features a special section of some of our best.
On behalf of our BLR staff, I would like to thank all those who submitted work, whether or not we were able to publish it. In addition, I'd like to thank The Pawtucket Times, The Woonsocket Call, Bryant University Academic Affairs Division, the University Advancement Division, and the Department of English and Cultural Studies. Their support and enthusiasm make the BLR possible.
Escape and enjoy,
Steven Proulx, Student Editor
Title Page
Table of Contents
Editors' Note
Contributors
Fiction
Poetry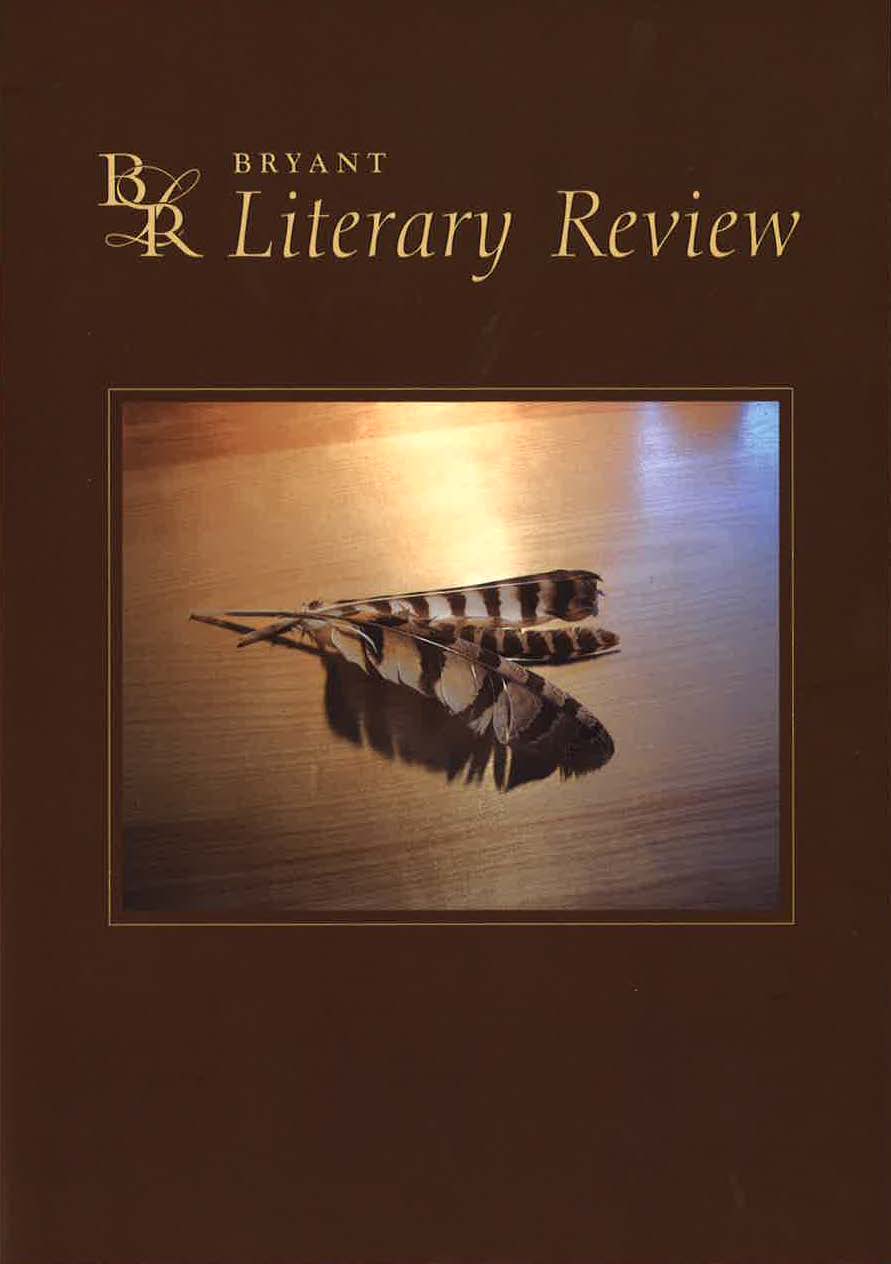 Editors
Editor

Tom Chandler

Fiction Editor

Diana Cruz

Managing Editor

M.J. Kim

Associate Editor

Lucie Koretsky

Student Editor

Steven Proulx
Additional Information
Design and Layout

Rebecca Chandler

Cover Photo

"Hawk Feathers" by Tom Chandler