Volume 1 (2000)
Editors' Notes

We are pleased to present the inaugural issue of the Bryant Literary Review, (BLR). The inception of the BLR began at the end of the last century, when Professor Jeannette White and a group of students published Surge, a literary magazine containing the work of Bryant College students. Since that time an increased interest in poetry, fiction, and the arts has given birth to the idea of creating a national journal. The result is BLR.
We owe much thanks to the Bryant Arts Association, and to our contributors for helping the magazine get started and believing in the success of the project. We also thank the hundreds who submitted material, but whose work we could not publish at this time. Thanks, too, goes to the local Rhode Island newspapers, The Woonsocket Call and The Pawtucket Times, as well as Bryant College Academic Affairs, Institutional Advancement, and the Department of English & Humanities for their generous contributions.
Please enjoy our first issue!
Chuck Jarvis
Kimberly Pike
Student Editors
Title Page
Table of Contents
Editors' Note
Contributors
Fiction
Poetry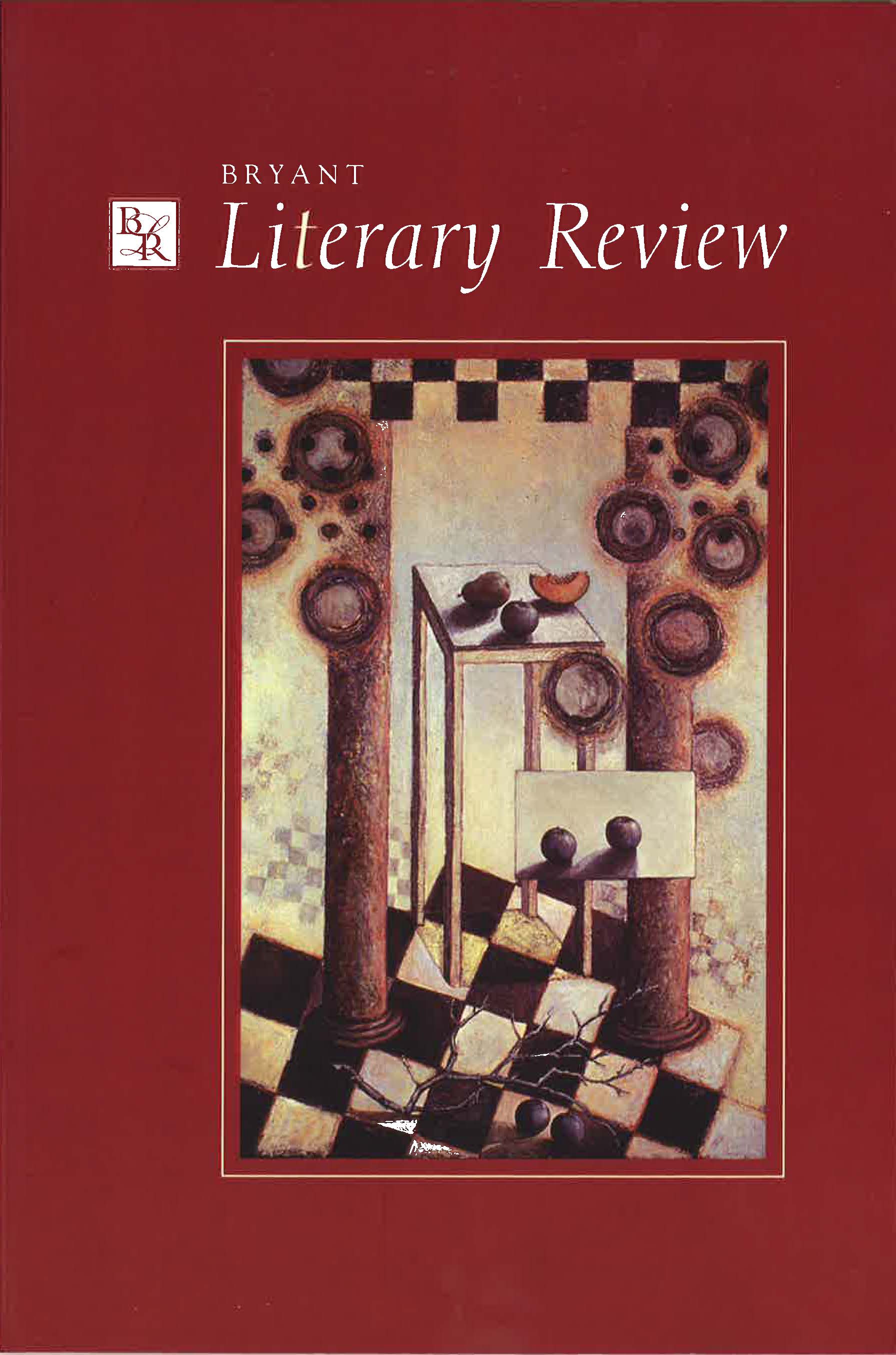 Editors
Fiction Editor

Joseph Urgo

Poetry Editor

Tom Chandler

Managing Editor

Miriam Perry

Student Editors

Chuck Jarvis, Kimberly Pike

Student Readers

Chuck Jarvis, Kimberly Pike, Brenda Kahler, Jackie Girvois, Scott Marks, nate Gill, Dmitri Bichko, Geoffrey Jarok
Additional Information
Cover Artwork

"Columns with Three Views," 84" x 58", acrylic on canvas(1992), Rachel Paxton, used by permission of artist