Volume 2 (2001)
Editor's Note
Welcome to the second annual issue of the Bryant Literary Review (BLR). The roots of the BLR lie in a literary magazine called Surge. Guided by the late professor Jeanette White, it contained the work of Bryant College students. As the liberal arts curriculum has evolved at Bryant, the idea of a literary journal of national scope has met with enthusiastic support from the college community.
We would like to thank the hundreds who submitted material but whose work we could not publish at this time. We also want to thank the Bryant Arts Association, our contributors, and Professor Joe Urgo, who was one of our founders. We gratefully acknowledge the generous support of our local newspapers, The Woonsocket Call and The Pawtucket Times, as well as Bryant College's Academic Affairs Division, Institutional Advancement Division, Department of English & Humanities, and Faculty Development Center.
Find a comfortable chair and some good reading light, and settle in to enjoy the vivid imaginations of our talented contributors.
Happy reading!
Kimberly Pike
Student Editor
Title Page
Table of Contents
Editors' Note
Contributors
Fiction
Poetry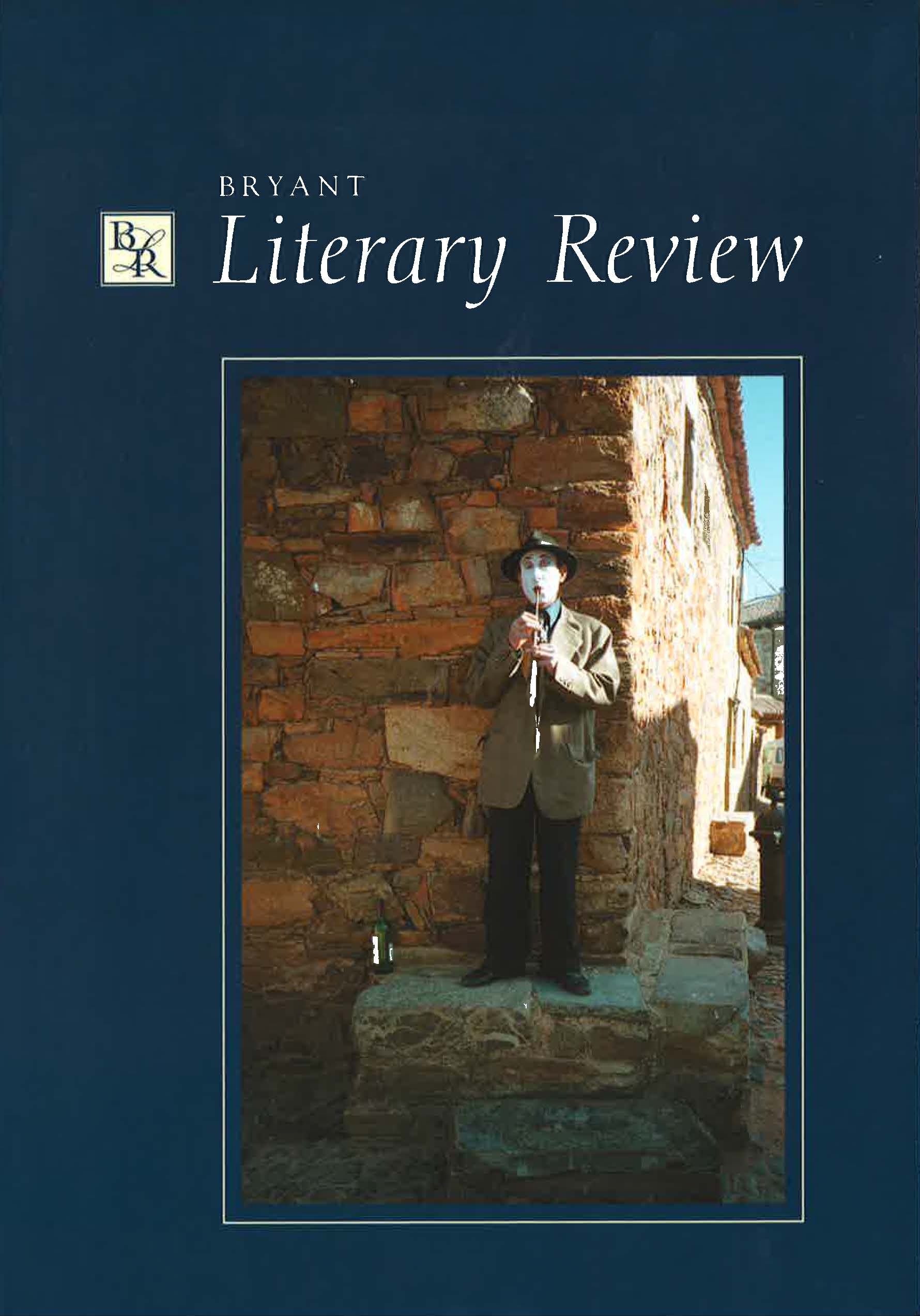 Editors
Editor

Tom Chandler

Fiction Editor

Nora Barry

Managing Editor

Ron Pitt

Student Editor

Kimberly Pike

Student Editorial Assistant

Melanie Farrara
Additional Information
Design and Layout

Rebecca Chandler

Cover Photograph

"Castrillo, Spain" (2000) by Tom Chandler