Volume 5 (2004)
Editor's Note
The last half-decade has been a renaissance period for Bryant College, marked by new programs, new buildings, and a greater commitment to an expanded liberal arts curriculum. The Bryant Literary Review stands as evidence of our continued transformation.
As a student of Finance at Bryant, I have been taught to invest in lesser-known companies along with the established stars. Rather than base my decisions solely on a company's historical financial data, I've been instructed to take a good look at the company itself to measure its worthiness.
While this principle is freshly preached and applied in capstone finance courses, it has been canonized in the literary world for ages. This is why I am excited to welcome you to the fifth anniversary issue of the BLR. Consider this a diverse portfolio of literary talent, ranging from first-time names to literary figures of national reputation. Bryant students Steven Proulx and Jon McColgan can see their work stand under the same cover as that of Poet Laureates Baron Wormser (Maine), David Evans (South Dakota), Anne Hanley (Alaska), Marie Harris (New Hampshire), Joe Survant (Kentucky), and Mary Crow (Colorado). Although these pieces have come from a diverse set of writers, one standard of quality brings them together: their ability to stand on their own.
I would like to offer my personal thanks to all the contributors in this issue, as well as those we could not publish at this time. The quality of submissions, and subsequent difficulty in the selection process, serves as an indicator of our steady growth. I also extend my thanks to The Pawtucket Times, The Woonsocket Call, the Bryant College Division of Academic Affairs, the Department of English and Cultural Studies, and the Faculty Development Center for their continued assistance. Without their help, the past five years would not have been possible.
Cheers to five years and beyond!
Thank you and enjoy,
Dan Dabrowski
Student Editor
Title Page
Table of Contents
Editors' Note
Contributors
Fiction
Poetry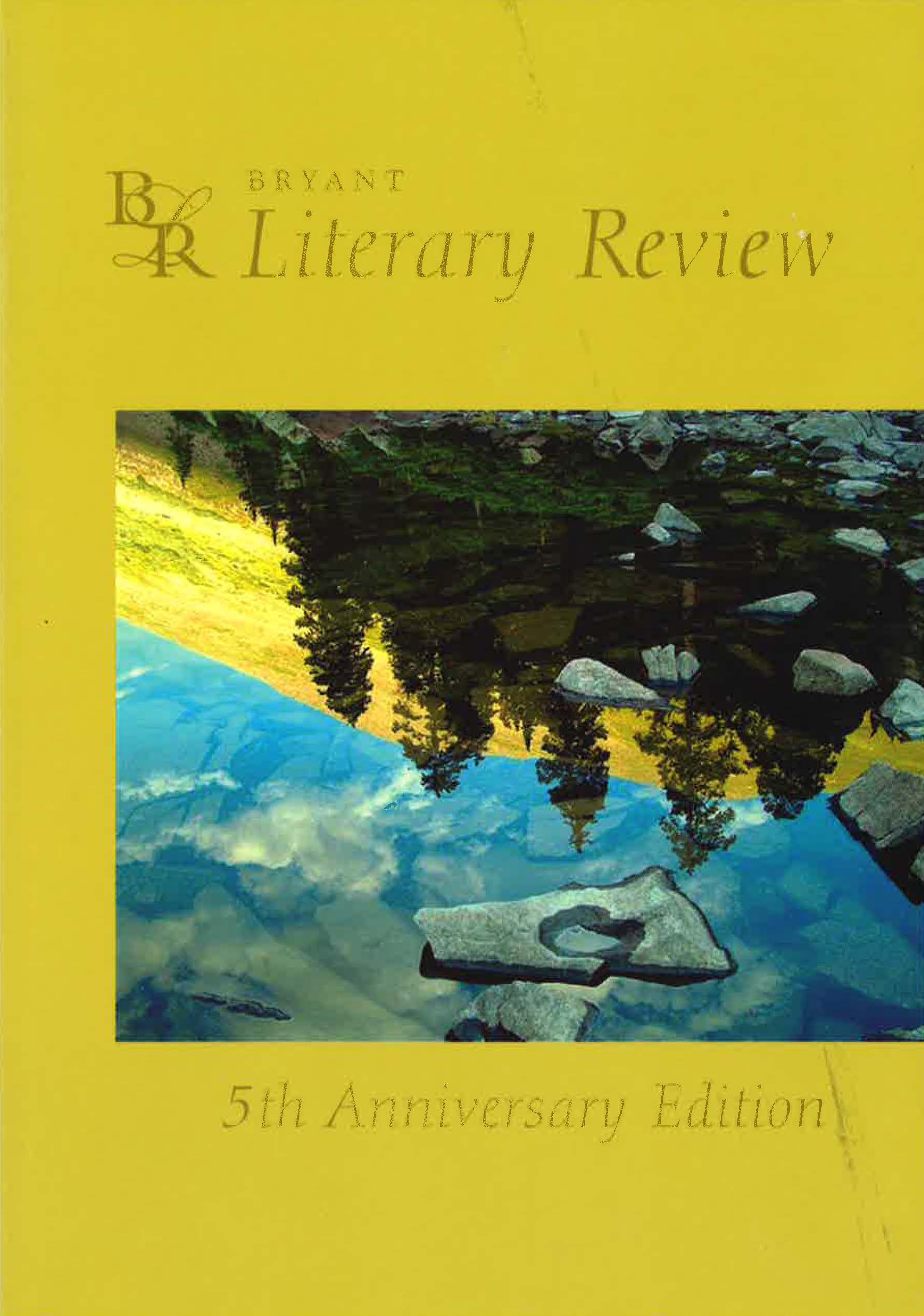 Editors
Editor

Tom Chandler

Fiction Editor

Mary Prescott

Managing Editor

M.J. Kim

Associate Editor

Janet Proulx

Student Editor

Daniel Dabrowski
Additional Information
Design and Layout

Rebecca Chandler

Cover Photo

"Brush Lakes Pack Trip" by Bob Remington