The Bryant University Journal of Interdisciplinary Studies aims to promote undergraduate scholarly work that builds bridges between various disciplines to engage with complex problems that no one single discipline alone can effectively address. From various second-order effects of global warming to advancements in digital technology and information systems, the journal encourages themed volumes with individual submissions in forms including case-studies, scholarly research, critical reviews, original works of creative writing and visual art, and mixed-media productions.
Current Issue: Volume 2, Issue 1 (2021) Connections
As a space intended to both cultivate and house innovative works, The Journal of Interdisciplinary Studies continues with its second volume, Connections. This volume focuses on the intersection of English and Cultural Studies courses, where students engage in discussion, reflection, and construction of creative works regarding meaningful issues while experiencing the intensities of 2020.
Artwork
Essays
Home Museum
Portraits
Soundscapes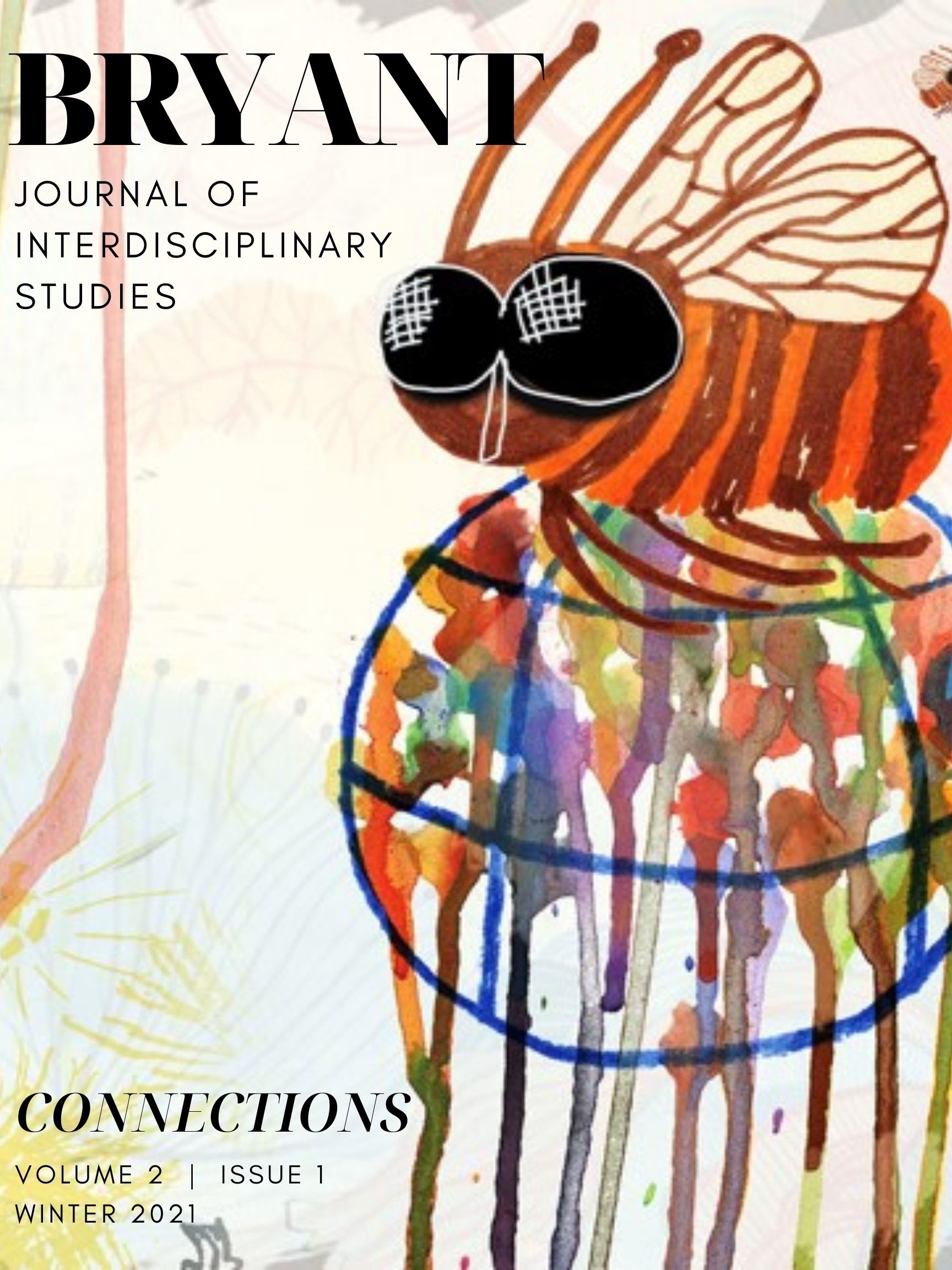 Editors
Faculty Collaborator

Valerie Carrigan, Bryant University

Maura Coughlin, Bryant University

Joan Zaretti, Bryant University

Student Contributors

Tyler Hahn

Ryan Kilcoyne

Sarah Ragnauth

Ishan Mehta

Christopher Donlan

Joseph Leszczynski

Ellie Morrison

Satrina-Mae Shannon

Gabrielle Ritzer

Liza Gonzalez

Christopher Black

Joshua Turner

Chloe Tilley

Yasemin Boru

Chae Diani

Lauren Medeiros

Kevin Moise

Additional Information

Cover Art by Cameron Chabot, Bryant University